Payment Assistance/Arrangements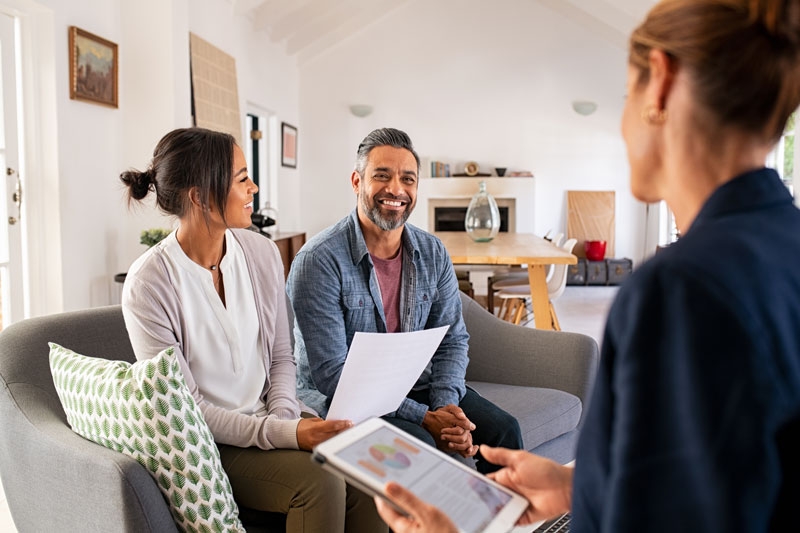 Niagara Peninsula Energy Inc. (NPEI) understands that there are times when customers may have difficulty paying their electric bills on time. If you find yourself in this situation, please keep in mind that we are here to help. In order to assist you, we offer a number of payment plans, along with different social assistance programs that can assist your financial or conservation needs. If you will be unable to pay the full balance of your bill by the due date, it is so important for you to contact us and speak to one of our Customer Service Representatives. 
PAYMENT PLANS:
NPEI may be able to offer customers the following Payment Plans in order to assist in avoiding disconnection due to non-payment of an account.
PAYMENT ARRANGEMENTS

Payment arrangements are accepted based on the regulated Collection/Disconnection timeline and also on  a customer's individual needs and circumstances. NPEI will try to work with customers in every way possible, in order to avoid their service being disconnected for non-payment of account.
ARREARS PAYMENT AGREEMENT PLAN

As a final step before disconnection, and if the customer is eligible, they will be offered the chance to go on a payment plan. This payment plan is known as an Arrears Payment Agreement. This payment plan is available to all residential customers, however, there are different rules for low-income customers. The customer must still pay their regular electricity bill on the due date, along with the Arrears Payment Agreement installment. If the customer misses more than one payment on either the plan or their current bill, NPEI may cancel the payment plan and follow through with collections. Please contact us to learn more.
EQUAL MONTHLY PAYMENT PLAN

An equal payment plan means that each bill the customer receives is for an equal amount, calculated based on the past annual consumption. The last month is an annual true-up "equalized bill". This plan does not require monthly withdrawals from a bank account. This plan helps customers with their fluctuating electricity expenses over the year, and is especially helpful for someone with electric heat. A customer is encouraged to pay down their arrears prior to entering this program and may not be eligible unless their equal billing amount is manageable. This plan does not stop a customer from being disconnected, however, NPEI can work with the customer to pay arrears down and roll any remaining arrears into the future monthly installments.
LOW INCOME ASSISTANCE:
For the most up-to-date information on bill assistance programs you can visit the Ontario Energy Board website here.
There is HELP for low-income customers who are struggling to pay their electricity bills:
THE LOW-INCOME ENERGY ASSISTANCE PROGRAM (LEAP)

This program provides emergency financial relief to eligible low-income customers who are currently in arrears. To see if you qualify and for more information please click here.
NIAGARA EMERGENCY ENERGY FUND (NEEF)

This fund is provided by the Niagara Region and covers electricity, natural gas, oil and other forms of energy. The maximum assistance per household is equivalent to the amount required by the utility company re: energy arrears, security deposits and reconnection fees to restore or maintain utility services. Recipients would be entitled to receive assistance only once within a 24-month period under the Niagara Energy Emergency Fund, except under exceptional circumstances. Emergency assistance from this fund is to be paid directly to the energy provider.

Applicants apply for these programs through the following agencies. Applicants must provide detailed documentation and applications are filled out online at the agency. Please call ahead to book an appointment.  If a Social Assistance Agency notifies NPEI that they are attempting to assist the customer, disconnection action will be suspended for a period of 21 days after receiving this notification.

Project Share
4129 Stanley Ave.,
Niagara Falls
905-357-5121, ext. 30

Serves: Niagara Falls

Community Care of West Niagara
4309 Central Ave., Beamsville
905-563-5822

Serves: Beamsville, Vineland, Jordan,
Jordan Station, Campden, West Lincoln

West Lincoln Community Care
2600 Industrial Park, Smithville
905-957-5882

Serves Community of Smithville

The Hope Centre
570 King St., Welland
905-788-0744

Serves: Pelham, Welland,
Port Colborne, Wainfleet
THE ONTARIO ELECTRICITY SUPPORT PROGRAM (OESP)

This program enables eligible low-income customers to receive a fixed monthly credit on their electricity bills. Please click here for more information: https://ontarioelectricitysupport.ca/
THE SAVEONENERGY ENERGY ASSISTANCE PROGRAM (EAP)
ONTARIO ENERGY AND PROPERTY TAX CREDIT

Customers with low-to moderate income can receive up to $1,023 per year in tax credits ($1,165 for eligible seniors), by filling out the appropriate form each year and filing it with their income tax. (Application for the Ontario Trillium Benefit and the Ontario Senior Homeowners' Property Tax Grant).
FIRST NATIONS ON-RESERVE DELIVERY CREDIT

The Government will be removing the delivery charge for all on-reserve First Nations residential customers and they will automatically receive the credit on their electricity bills. The credit is a result of a partnership between the Ontario Energy Board, First Nations, including remote communities, distributors and consumer groups such as the Low Income Energy Network.
YOUR LOCAL SALVATION ARMY

This organization does not provide funds to pay utility bills, however, they do provide assistance in many areas to those in need in order to offset some of the extra costs.
ENERGY CONSERVATION:
NPEI works with customers to assist them with ways to reduce their energy use and lower their overall household costs. We encourage customers to register for "My Account", in order to view their energy usage on line, see their patterns by the hour, day or month, compare their energy to prior time periods and to see the impact of the weather, etc. NPEI can also mail out an Energy Conservation Booklet to customers. Please request a copy. There are more Energy Conservation tools, tips, etc. that can be found on the SaveOnEnergy website at www.saveonenergy.ca.
OTHER IMPORTANT INFORMATION IN REGARDS TO DISCONNECTION FOR NON-PAYMENT OF ACCOUNT:
CUSTOMER REQUIRING HYDRO FOR MEDICAL REASONS
The customer who relies on electricity for health purposes shall receive a 60 Day Important Notice, providing that the customer has submitted documentation from a physician confirming that disconnection poses a risk of significant adverse effects on the physical health of the customer or on the physical health of the customer's spouse, dependent family member or other person that regularly resides with the customer. Please note that this documentation must be renewed and submitted to NPEI every 2 years.
LAST CHANCE TO AVOID DISCONNECTION
A customer is also able to pay off their outstanding balance when the service man arrives at their property to disconnect their power. On the day of disconnection, the service man will knock on the door when he arrives before disconnecting the electricity. NPEI allows the customer a chance to pay by credit card and will also allow the customer to provide confirmation that they have paid the arrears via bank payment or will allow them to pay via online banking while the service man waits.